Executive Team Strategy Workouts
"The QMP Foundational Marketing Methodology gets a company quickly focused on the best markets, shows you ways to get the most mileage from your marketing expenditures and provides a set of sales disciplines that cleans the dead wood out of the sales pipeline and moves the good accounts rapidly to closure."   CEO SaaS Client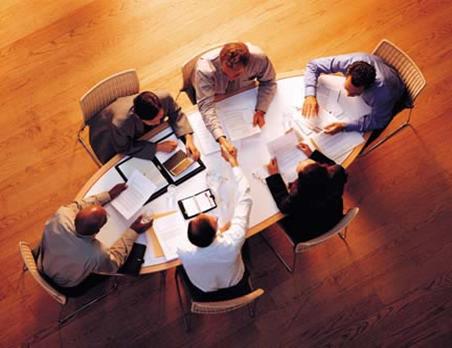 The single most important obligation an executive management team has to its stakeholders is the formulation of a sound strategy –  a strategy that focuses the resources of the business on the most lucrative, growing and profitable target markets available.
A QMP™ Executive Team Strategy Work-out is a highly productive, two-day, facilitated activity which leads an executive team through this crucial decision-making process. It combines your management team's business knowledge (about customers, the market, competitors, company assets and capabilities) with QMP™ 's field-proven market strategy development and execution process to produce a sound, focused market strategy.
Pre-planning, along an assessment of the firm's marketing & sales effectiveness are essential components of the preparation for this effort. This assessment permits tailoring of the program to a client's specific needs and performance gaps.
Executive Strategy Work-Out Agenda
Day 1: Building Your Winning Market Strategy
Objectives, Barriers and Initiatives
Assessment Results and Gap Analysis
Target Market Attractiveness Analysis
Refining and Targeting Your Value Proposition
Competitive Positioning
Channel Analysis and Strategy
Completing the Market Strategy Formulation
Day 2: Execution
Customer Engagement and Buyer Process Modeling
Business Development Initiative Launch Planning
Optimizing Tactical Marketing Expenditures
Sales Process Disciplines and Management
Corporate Culture Assessment
Strategy Deployment  Plan
Client sound bites
"… should have done it sooner"
"… great value for the money"
"… brought us to the next level"
"… got us all singing from the same page"
To learn more about a QMP Market Strategy Workout call us at 503.318.2696 or tell us about your challenge through our Contact Us page. We're here to help.
 *****