The QMP Group Case Studies
Case-study snippets, covering the diverse range of industries, business types and challenges that demonstrate the impact of the QMP methodology.
Electronic Medical Displays
Slowing sales were turned into an accelerated growth rate, reaching 50%+ annually for six consecutive years, with industry leading profitability — all a result of a QMP strategic assessment, market re-focus, business development initiative and sales process adoption.
Construction Materials Distribution
Marketing and Sales Excellence Program: This program entailed a major cultural and strategic transformation (processes, market strategies, sales disciplines, training, tools and systems) to accelerate top and bottom line performance; 90 person sales force, six product marketing divisions and 39 regional branches. Top line double in three years and per-person sales productivity grew by 70%. 
Mechanical Components: Valves
A 15% increase in wins in just nine months, with 35% less quote activity, after a QMP™ strategic assessment, target market refocus and sales process adoption.  
Medical Equipment
A QMP product-line market strategy that precipitated a 145% market value-premium acquisition of the company. 
Medical Computer Peripherals
A new product line turn around from the brink of failure to achieve 4X increase in product average selling price and penetration from two to 150 customers through the discovery of latent market needs. Opportunity discovered during a two-week QMP™ market assessment, strategy re-focus and business development program.  
Software Startup
Struggling start-up breaks through based on a QMP target market assessment, strategic re-focus and re-aligned new business development approach. Business grows 30%/year for several years straight. The number of customers in new targeted market grows from one to 1,000+. 

Industrial Facilities Maintenance
Using the QMP process and principles, a management team discovered significant latent potential in the business they were working in. This discovery led them to formulate a business plan that  enabled them to execute a management buyout.
Capital Equipment Automation
A successful survival strategy, bringing the firm from the brink of failure, after a multi-year sales erosion from overseas, price-based competition.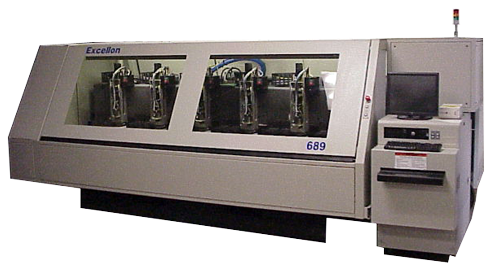 International Growth
A European product line initiative which increased sales 7X in four years, based on expansion of a North American value proposition and target market focus business development approach. 
For more information contact Jerry Vieira, CMC at The QMP Group at 503.318.2696 or QMP1@qmpassociates.com