QMP Client Testimonials
About Accelerating Market Adoption of New Products
"The QMP process gets a company quickly focused on the best markets, shows you ways to get the most mileage from your marketing expenditures and provides a set of sales disciplines that cleans the dead wood out of the sales pipeline and moves the good accounts rapidly to closure." 
Lon Leneve, COO, Compli, Inc.
About Driving Sales and Profit
"The QMP and QSP programs allowed us to introduce a common language, process and disciplined management routine into our division marketing and sales efforts. New sales and marketing programs are often viewed as "here we go again" by the team, however Jerry's engagement, persistence and development of simple and effective tools allowed a wide spread acceptance.
Bottom Line: QMP efforts contributed to a 75% Sales Increase and 400% EBIT Improvement over 3 years"
Ed Kolasinski, President
About Energizing Marketing & Sales
"From day 1 working with Jerry, great things began to happen.  He quickly extracted and coalesced the essence of our untapped value – formulating a new and compelling benefits story that re-positioned the firm and opened doors to a whole new array of key contacts and decision makers in major markets up and down the west coast.  "
Peter Adams, CEO Lighthouse IS
About Medical Equipment Market Strategy
"The QMP strategy framework allows us to quickly and effectively assess the attractiveness of new opportunities. The tool set reduces complex market factors to a few simple, easy-to-understand charts that not only develop the strategy, but also allow us to communicate it quickly to the organization. The process provides us a methodology for expanding the strategy into a set of consistent and coordinated actionable tasks. I was truly excited when I first became exposed to it four years ago and my use and enthusiasm hasn't diminished one bit."
CTO, Medical Equipment Firm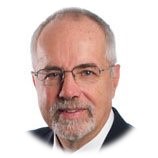 About Sales Training for Software Development Services
"The best word to describe our sales team's QMP training experience, is Insight!  Using the real opportunities in our pipeline, Jerry helped us see things from the customer perspective so much clearer and taught us how to create optimal sales strategies and action plans as a result. He taught us techniques for reading peoples' styles, showed us how to discover the customer decision process, how to phrase questions in a way that builds client trust – and even how to quickly configure our CRM system to enable us to use these techniques as a part of our daily routine.  Based on the QMP approach and our newly acquired skills, I'm convinced that we'll provide better solutions to our clients and be more successful.  Great learning experience. Fun too!"
Peter Stroeve, CEO – Velocity Partners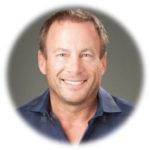 About Developing Market Strategy
"QMP uses models and tools that make quick work of mind-twisting strategic challenges. The approach is no-nonsense and quickly gets to the real issues. It's a facilitated process, and I have to say, I have never worked with an individual who can help think through strategic issues as efficiently and effectively as Jerry Vieira."
John Bernard, Mass Ingenuity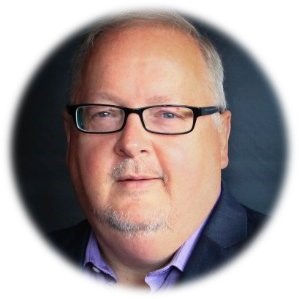 About the QMP Sales Process
"QSP is a disciplined sales process that anyone can learn and master. It teaches an invaluable set of skills and tools – assets you take with you the rest of your career. Whether you're a new sales person or a 25 year veteran, you come away with a great deal of value – and when applied in a disciplined fashion QSP will quickly and positively impact your individual and group results."
Chris Tew, Vice President of Sales, Medical Equipment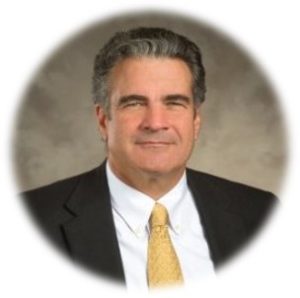 About Delivering Results
"Bottom line:  Jerry delivers results.  He brings a process that is easily adopted which brings focus to any company's sales and marketing efforts. His knowledge and background he brings to the subject is second to none.  He provides all this in a direct, straight forward manner on a cost effective basis. I highly recommend Jerry and QMP Associates."
Karl Mundorff,  Senior Program Manager,  Oregon State University  Advantage Accelerator
About Growing a Wholesale Sales Territory
"We achieved an astonishing 47% increase in sales and margin in the 2 years since deploying the QSP program. The process allowed me to arm my sales team with clear and concise methods for market assessment, customer discovery and opportunity qualification. It taught us to understand, communicate & deliver real value to our customers."                                          
Regional Sales Manager, Wholesale Distribution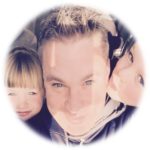 About Capital Equipment Strategy
"Jerry and his QMP process will radically change your mind about what Marketing is all about. This is not your usual consulting or training experience. Jerry is an intense worker who drives your team to a result. He does not deposit recommendations. The process is teaching and doing and your team learns and develops a working strategy that is immediately available for implementation. Working through the QMP process gave new life and a viable direction to a mature company that had lost its direction and market share. The resulting product and product marketing direction obtained positive results in a very short time."     
CEO Capital Equipment Firm
About Consultancy Navigator Coaching
"As a student who recently completed Jerry's 'Consultancy Navigator' course, I can say without reservation that Jerry is an outstanding teacher and mentor. He brings a wealth of experience along with the QMP process itself to assist new consultants get up to speed quickly and efficiently. The tools and methods he has developed for building a consulting practice are well thought-out, field-tested, and comprehensive. I highly recommend his training to anyone considering an entry into the field of consulting."
Scott Prengle, Dallas, TX
About Consultancy Navigator Coaching
"Jerry has all the trademarks of a master consultant. Careful listening, pointed questions and illuminating personal stories. He is exceptionally generous in sharing his expertise and his resources."
Elaine Lees, Consultant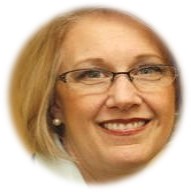 About Consultancy Navigator Coaching
Video Testimonial (click on Rick's picture)
About Building a Foundation to Get to the Next Level
"This strategy workout is just the thing we needed to get us to the next level."                                                
Rey Sosa, CEO Pentagon EMS
About Marketing & Sales Organization Transformations for Manufacturing
"QMP quickly engages a management team, mobilizing the organization to produce meaningful improvement in the most compelling area of concern – while simultaneously enhancing the business processes and management asset effectiveness of the organization in ways that can build long-term competitive advantage and superior financial performance."
Joe Laughlin, former CEO / Partner of Laughlin Wilt Group Contract Manufacturing Firm
 About the Lasting Positive Impact of QMP
"I have used so much of what QMP taught me,  I am not sure I ever did tell you "thanks". So, thank you!"
Wholesale Distribution Sales Manager             
About Working with Small Business
"QMP has as one of its corporate guiding principles, 'Dedicated to client success'. I can state, first hand, that phrase is more than simply words to QMP I am continually impressed with their willingness to engage, answer questions, be proactive and go the extra mile, well beyond contracted engagements, to help a small company succeed."                 
Chuck Van Meter, CEO, INI                                                                                   
About Health Care Services Sales Training
"QMP tailored their sales training program to meet the specific needs of our nation-wide property sales teams. The result was a program that delivered exactly what we wanted, in the time frame allotted, and at a reasonable price. The program is thorough, insightful, full of useful tools and approaches, and presented in a professional and yet entertaining way."      
Vice President, Sales and Marketing
For further information or discussion For further information or discussion concerning a specific marketing or sales challenge, call Jerry Vieira at 503.318.2696, use our Contact-Us page or email to Jerry@qmpassociates.com.