The QMP Sales Skills & Process Workshop
The QMP Sales Skills and Process Workshop provides immediately useful techniques and tools that have been proven to improve sales productivity, increase win rates and accelerate revenue growth. Join us for an enjoyable and enlightening day of sales talk with a QMP-certified instructor and a group of your peer sales professionals. Together, we'll work on your active sales opportunities during the day and make some real progress.
 
Workshop Content
Part 1: New Business Development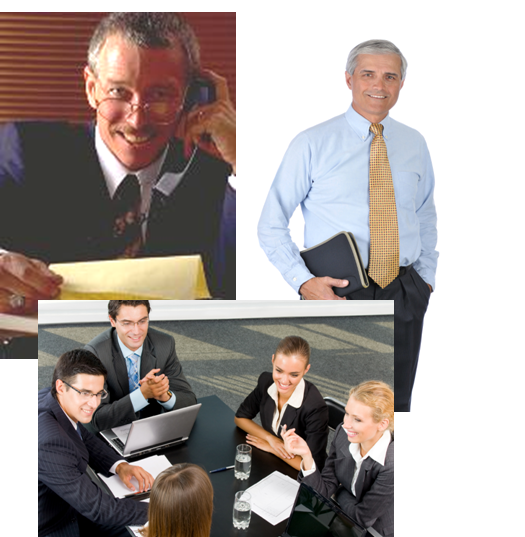 Identifying the Most Lucrative Markets To Target

Understanding your Customer's Buying Process™

Build a Knock-Out Sales Tool Kit

 
Part 2: Honing your Sales Skills
Six Common Sales Myths

The Fundamental Four-Step Sales Process

Sales Call Planning

Discovery: Questioning and Listening Skills

Revealing Latent Customer Needs and Opportunities

The Basic 6 Opportunity Qualification Criteria

Reading People and Buyer Types

The Customer Decision-Making Process

The Discovery Summary

Benefits Modeling: Economic, Emotional and Physical

Formulating Account and Opportunity Sales Strategies

Follow-Through (overcoming the final barriers to closure)

Role Play (take your new skills for a test drive)
Part 3: Growing Your Portfolio with New Accounts
Managing your Sales Opportunity Pipeline

New Account Targeting and Penetration Process

LinkedIn, Google and the Power of the Referral
 
Throughout the workshop attendees develop strategies and action plans for their individual accounts and opportunities – gaining insight not only from the instructor but also from their peers.
Who would benefit from attending:
Outside Sales

Inside Sales

Account Managers

Business Development Managers

Product Managers

Marketing Managers

Sales Managers

Entrepreneurs
Attendee Comments:
"Wanted to let you know that we just won a HUGE program that, alone, will increase our annual revenue by 20%.  I wanted to thank you for all of your help and guidance. We incorporated numerous techniques from the previous proposals that we worked on with you. This was a very competitive situation with 10 bidders and ultimately, "we knocked their socks off". Not sure we would have won this program had we submitted this proposal using the same approach we used prior to our QMP engagement!" Pete Badovinac, Exec VP, Co-Owner Horizon Die
"The best word to describe our sales team's QMP training experience, is Insight!  Using the real opportunities in our pipeline, Jerry helped us see things from the customer perspective so much clearer and taught us how to create optimal sales strategies and action plans as a result. He taught us techniques for reading peoples' styles, showed us how to discover the customer decision process, how to phrase questions in a way that builds client trust – and even how to quickly configure our CRM system to enable us to use these techniques as a part of our daily routine.  Based on the QMP approach and our newly acquired skills, I'm convinced that we'll provide better solutions to our clients and be more successful.  Great learning experience. Fun too!"  Peter Stroeve, CEO – Velocity Partners
"We achieved an astonishing 47% increase in sales and margin in the 2 years since deploying the QMP program. The process allowed me to arm my sales team with clear and concise methods for market assessment, customer discovery and opportunity qualification. It taught us to understand, communicate & deliver real value to our customers." Regional Sales Manager  
"QSP is a disciplined sales process that anyone can learn and master. It teaches an invaluable set of skills and tools – assets you take with you the rest of your career – and when applied in a disciplined fashion QSP will quickly and positively impact your individual and group results."  Vice President of Sales, Medical Equipment
 "… Excellent! Definitely tools to use immediately"
"Unfortunately many consultants don't have both feet on the ground when it comes to dealing with small business. They don't recognize the scarcity of resources that exist inside a small but growing business. (The QMP) Sales Process and Tools Workshop, on the other hand, went straight to the heart of the matter and provided tools that we could understand and start using immediately. Not only did we use it to train our sales force, I personally find the qualification process immensely helpful in sorting through the projects that pop up." Sales Manager, who attended the program in 2005. This unsolicited testimonial received 2014
"… Definitely a very good process I can apply to my business" 
"… This (process) will really help us qualify our (opportunities) and allow us to spend more time where we  have the best chance of closing business"
Registration Fee: $695 per participant
The QMP Skills and Process Workshop can be tailored for individual businesses to more exactly fit your circumstances with relevant role-play and account strategy development exercises.
Call us at 503.318.2696 to arrange your customized sales training program or connect with us through our Contact Us  page.
Read our informative, entertaining and sometimes controversial blogs …
Some of the great testimonials about QMP Sales Training Programs