Strategic Branding from the QMP Group
"A good 'brand' is the effect of strategic marketing and operational success, not its primary cause."  –  Jerry Vieira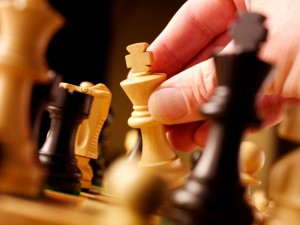 A QMP Strategic Branding program extracts the essence of your firm's customer-perceived value from your history and customer base, then weaves that legacy into a forward-looking, competitively differentiated position and market strategy. The result is a strategy and message designed to resonate with customers in the most lucrative markets available to you. 
Throughout a Strategic Branding Program QMP works with a client's management team to:
Identify, assess and target the most profitable markets available

Identify effective competitive differentiation, positioning and messaging

Research target market brand impressions

Align and test all aspects of the strategy and brand (website, logo, tag line, product naming conventions, sales tool kit)

Plan, road-map and execute the firm's marketing and branding  program
All QMP programs utilize tools and process based on proven empirical marketing science.
A Quick Story of the QMP Brand Logo
The QMP Group logo came about as the result of a client survey which asked the basic question, "Why do you elect to work with QMP?"
The answer was, "We work with you, because you make us think differently about things."

For more information about working with QMP to develop your branding strategy call us at 503.318.2696, email qmp1@qmpassociates.com or tell us about your challenge in detail through our Contact Us page. 
 
*****